Home • Woodward DNA • Winkler DNA • McNerney McInerney DNA • Long DNA • Pedigrees • Poem • Kids 1890-1905 • Kids 1921-1952 • Extras
---
Rosemary's Kids Page 2: 1906-1920
Updated August 18, 2020
Contact webmaster: Rosemary at mcnerneywinkler dot com
Many relatives sent photos to me over the years as I worked on genealogy and became known as the family historian. One day while I was looking through files I discovered I had numerous photos of children. I decided to do a story about them. For clarification, first cousins have the same grandparents, second cousins the same great grandparents and so on. Once removed refers to a person in another generation, say your father's first cousin. Twice removed indicates a grandparent's first cousin. This is the second page.
Rosemary McNerney Winkler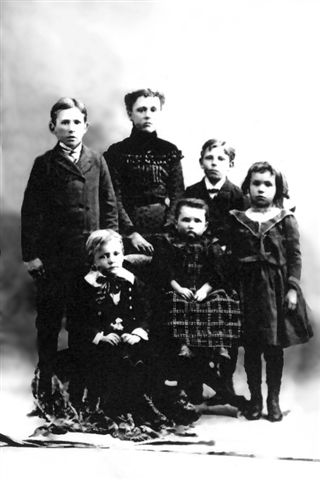 13) Children of Velzora Woodard and William Needham circa 1901 in Iowa. Standing: Eli, Mary, George and Ada. Seated: Orville and Hannah. They are my maternal fourth cousins, twice removed.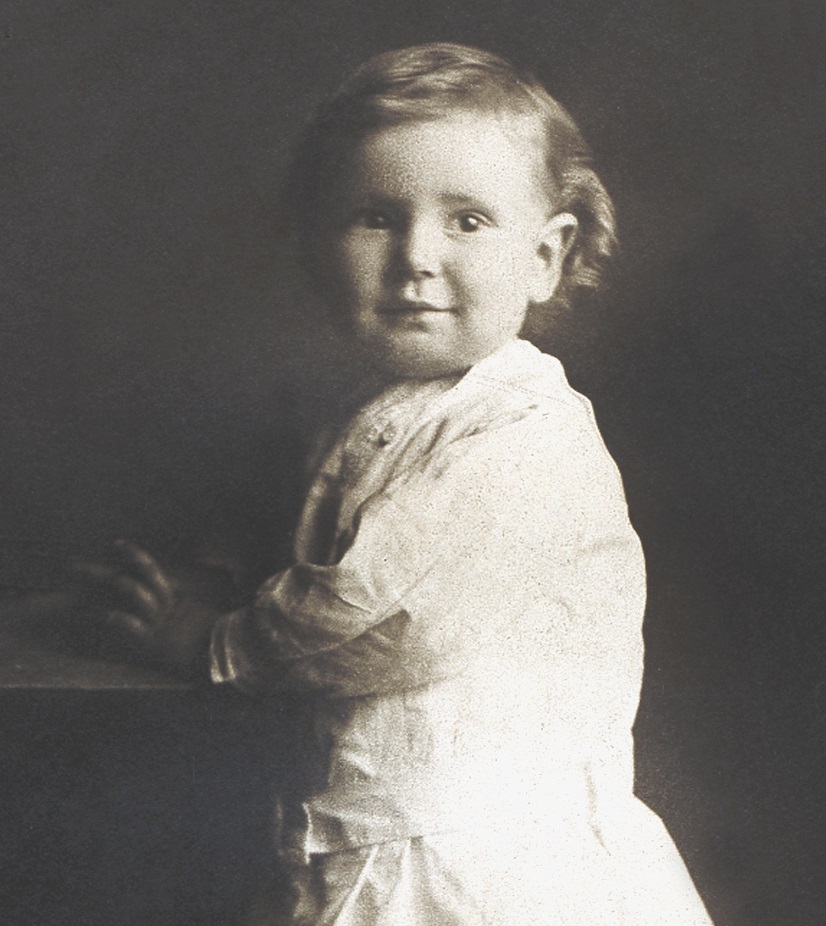 14) The photograph is of Everett Chester Winkler, circa 1909 in Kentucky, son of Iva Gates Winkler and Mag Nettie Rowland. His mother died when he was 13 years old and that left a lasting impression on him. He was a cartographer and worked on maps of the Japanese coast during World War II. He married Dorothy Dinah Feeney and they became my parents-in-law.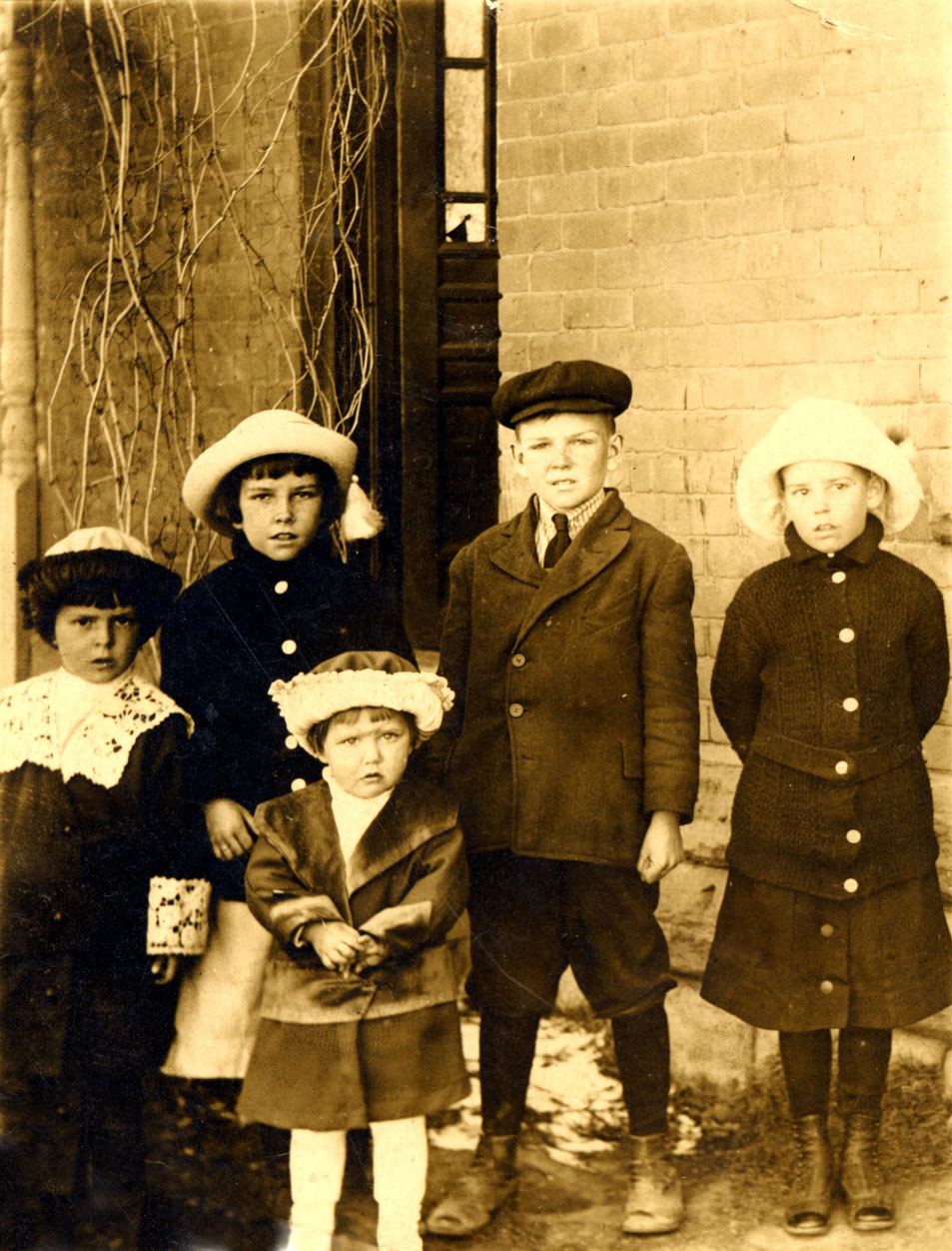 15) These children are my first cousins, twice removed in about 1915, children of Ludacia Early and William McGonigle. They are my maternal grandmother's first cousins. Back row: Margaret, Gertrude, John and Mary. In front: Annabel. Gertrude was an avid genealogist and provided me with her research of the history of Earlys, Spaldings, and Abells. She and her niece, Arlene McCarroll Baker, visited Kentucky libraries and found additional information on these families. Their research solved many mysteries for me. Gertrude and Arlene's combined work made my compilation possible. Gertrude never married, and worked for the film industry in Oklahoma City where she lived.
16) This is of the Marble, Colorado, band in 1910. It was led by my maternal great grandfather Paul J. Tischhauser. He is second from left holding a coronet. His son, my grandfather John L. Tischhauser at 17 years old, is fourth from right holding a baritone tuba. His younger brother, Oscar at 12 years old, is center, holding a trombone. It was the John Philip Sousa era, and bands acquired uniforms and performed Sousa music for parades and holidays like 4th of July and Memorial Day.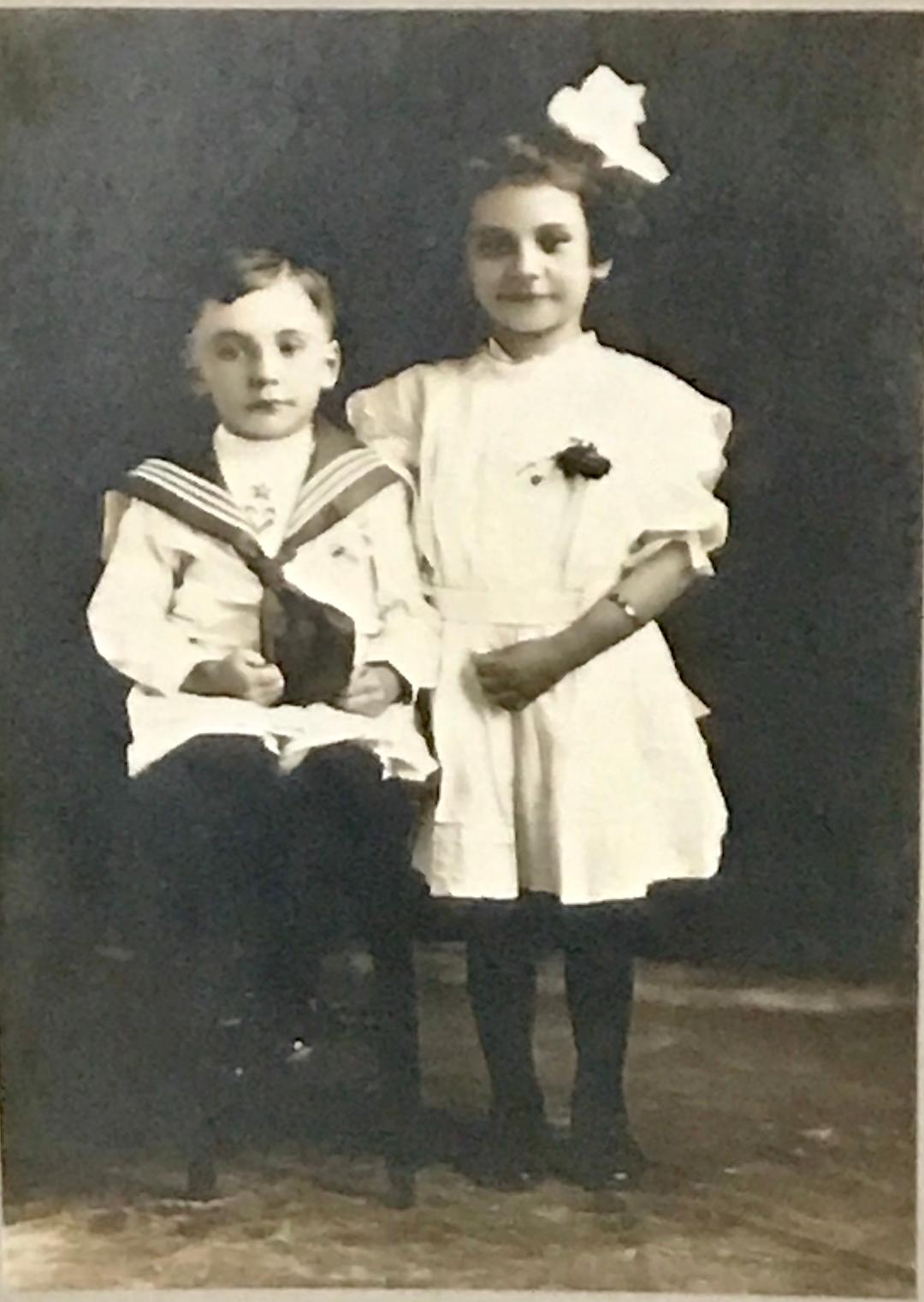 17) This photo, taken in about 1913 in Kansas City, Kansas, is of Catherine, seven years old and her brother Daniel, four years old, children of Mary McNerney and Cornelius Sheahan. They are my paternal first cousins, once removed. Catherine died two years after this photo was taken—drowned in a pond looking for frogs on the way home from school. Daniel married and raised a family.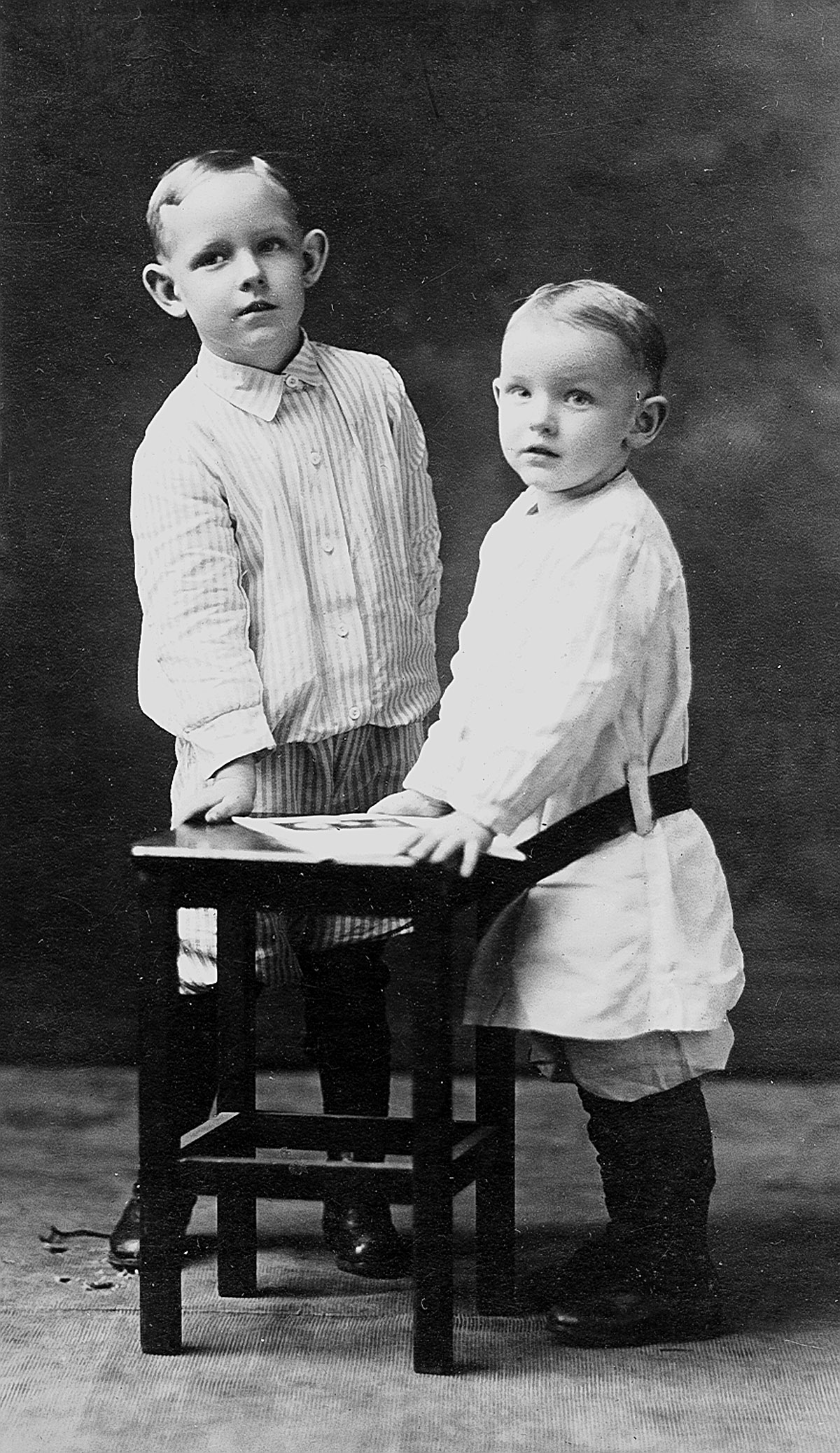 18) These two boys are George Emmanuel and Leo Lawrence Long, my paternal second cousins, once removed. The photo was taken in about 1915 when they were seven and five years old respectively. They were born in Pana, Illinois, sons of James Joseph Long and Anna Theresa Wagonblast. George grew up and never married but was appointed Sheriff to replace his dad in that position on his dad's death in 1929. Leo married and raised a family in Alton, Illinois.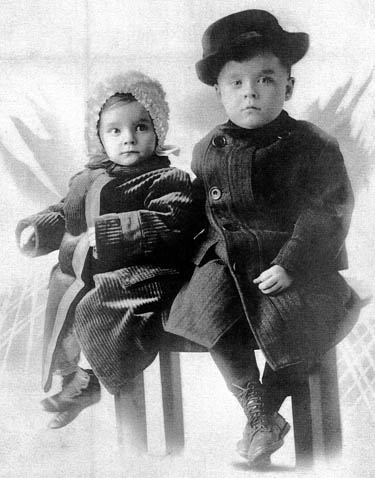 19) These two cute kids are Mary Josephine and her brother Richard, children of my grandfather's sister Margaret Frances McNerney and William Malone. They are my paternal first cousins, once removed. The photo was taken in about 1912 in Kansas City, Missouri.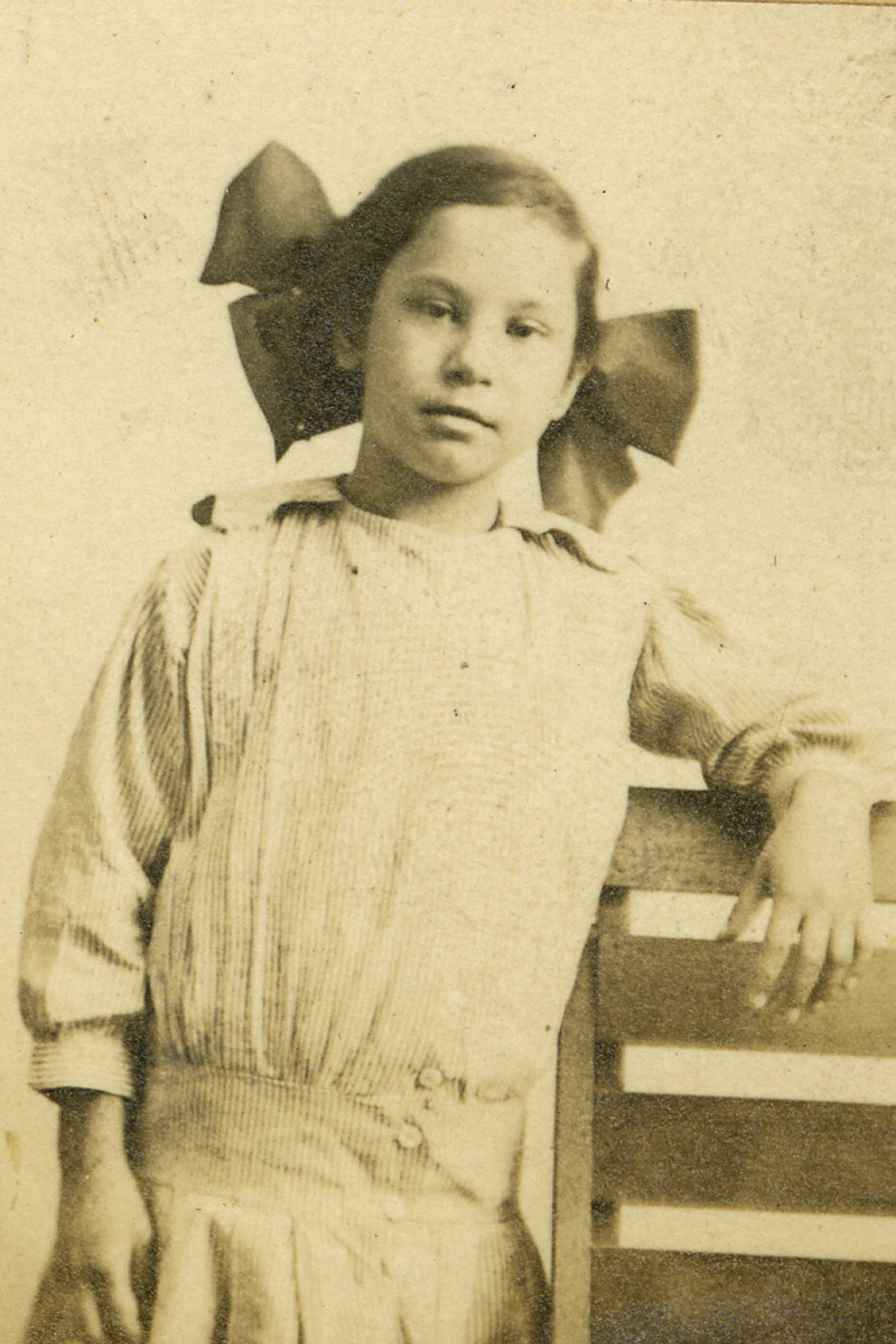 20) This enchanting girl is Margaret McNerney in about 1916 in Kansas City, Missouri, when she was 10 years old. She was the daughter of Michael McNerney, my great grandfather's brother, and Mary Elizabeth O'Shaughnessy. She is my first cousin, twice removed. She married John F. Jackson and raised a family in Kansas City.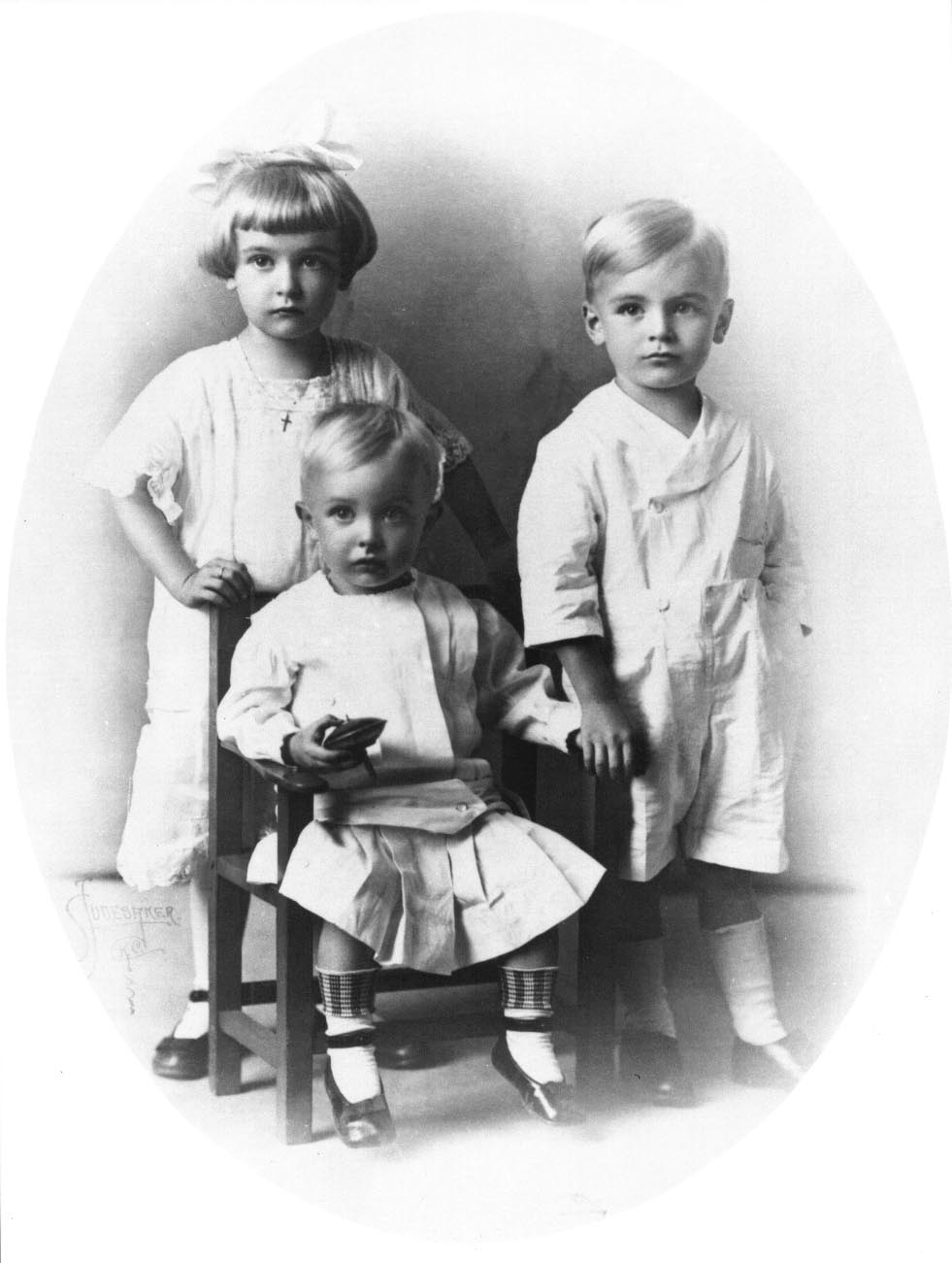 21) One of my favorite photographs of all times was taken in 1914 in Kansas City, Missouri. It of my father, John E. McNerney at about one year old, sitting, and his sister and brother, my aunt and uncle, Katherine Virginia and Thomas Timothy, at four and three years old.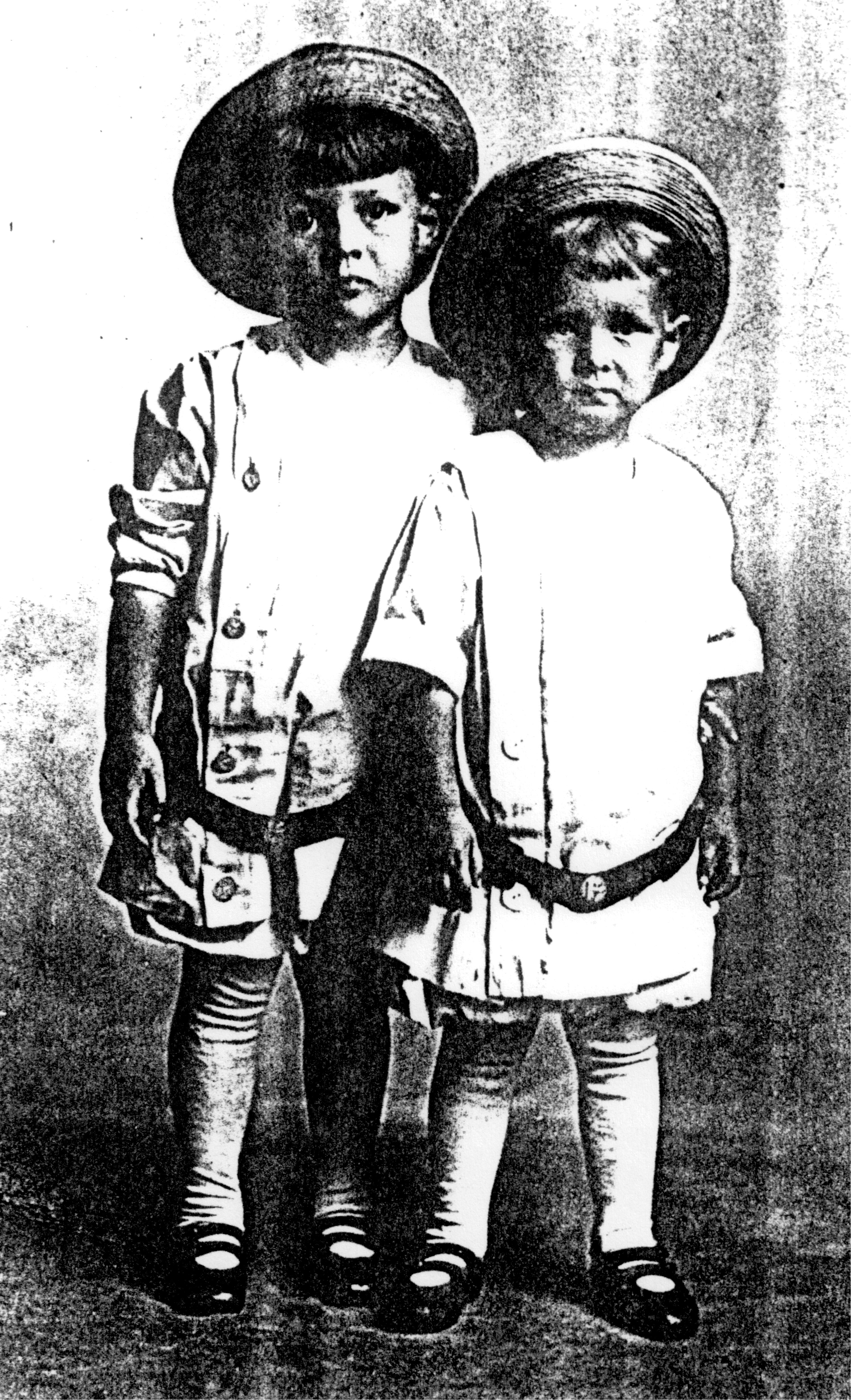 22) These two sad-looking little boys are orphans! Their parents were Patrick Aloysius McNerney and Louise Jackle of Zanesville, Ohio, see Nos. 4 and 7. Patrick is the oldest, born in 1908, and Joseph was born in in 1909. The photograph was taken in 1915. In 1913, a great flood swept through Zanesville on the Muskingum River. Louise was rescued from her flooded home. She died days later of peritonitis. Their father died in 1914 of an epileptic attack brought on by alcoholism. The boys were taken in by their bachelor uncle and spinster aunt—their father's siblings. In 1925, Patrick died at age 16 after suffering a long illness from heart trouble. Joseph, raised by his aunt and uncle, attended college and law school and served in World War II. In 1952 he was elected Muskingum County prosecutor. He never married, and took care of his aunt and uncle in their advanced ages. He was my second cousin, once removed.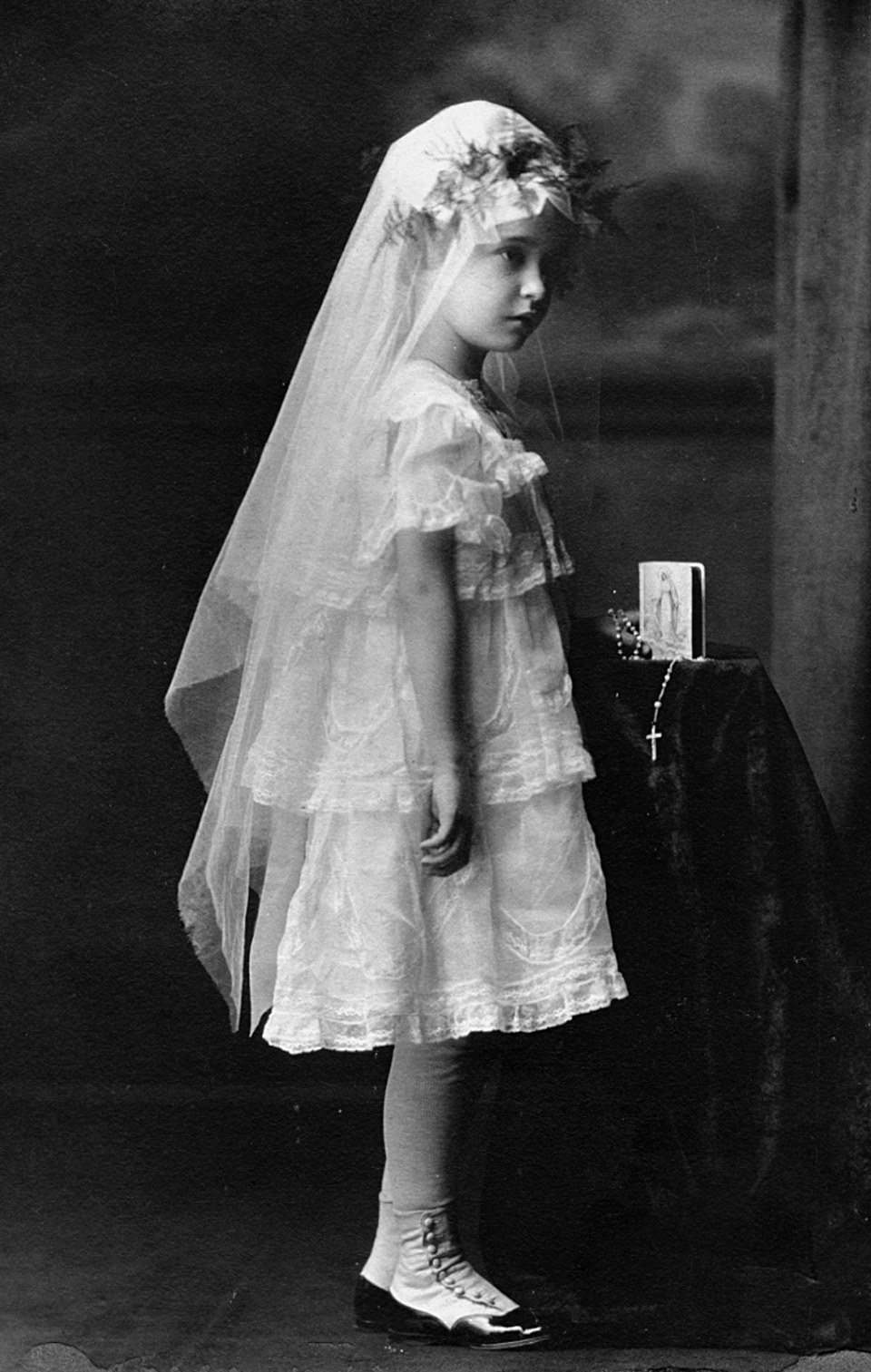 23) This is a photo of my Aunt Katherine V. McNerney, born in 1910 in Kansas City, Missouri, my father's sister. She is wearing one of the elaborate outfits custom made for her by her professional seamstress aunts for her First Communion. It is from about 1917.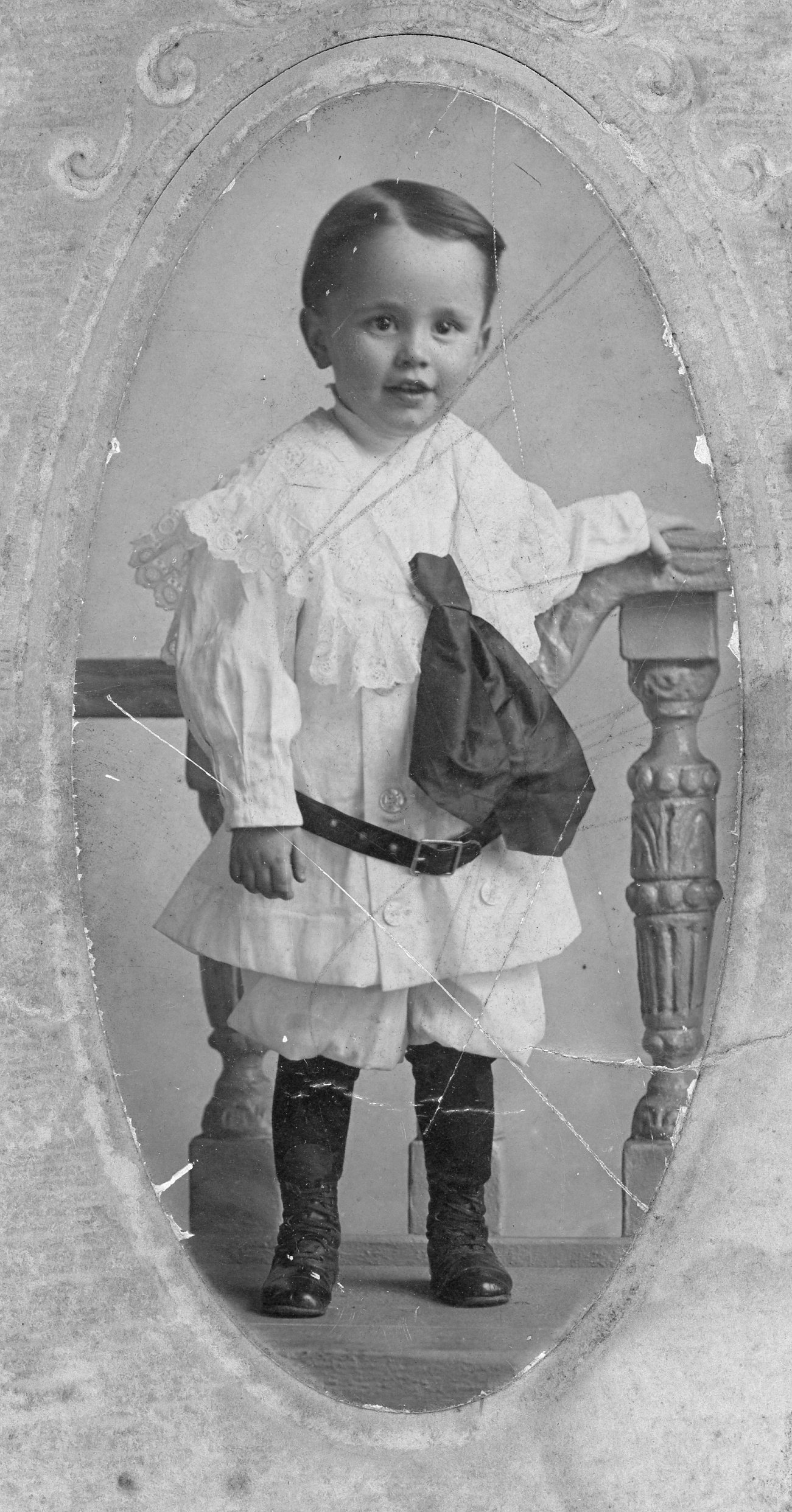 24) The photograph of Robert Joseph Long was taken in about 1919 in Kansas City, Missouri. He was born in 1917, the son of Dennis John Long and Gertrude Weibel and is my first cousin, once removed, my dad's first cousin. He married and had three daughters, then went off to fight in World War II. While he was gone, his wife had a fourth child and there was a dispute as to whether the child was Robert's. It was never resolved. He and Gertrude divorced and he remarried.
Contact webmaster: Rosemary at mcnerneywinkler dot com